This past March 28th marked the tenth annual Greater Hartford Women's Conference and I am happy to say that it was another successful conference. The theme this year was Energy and it was an energizing day indeed. For the conference this year, I created two projects: the first was the speaker gifts and the other was a special pin for committee and staff to wear.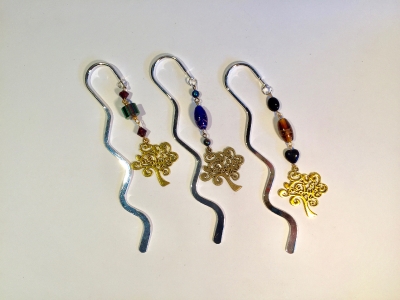 The speaker gifts were bookmarks, or perhaps more appropriately, book bling. I purchased the bookmark and tree charm and joined them with chained beads from my bead collection. What better way to use some interesting and unique beads?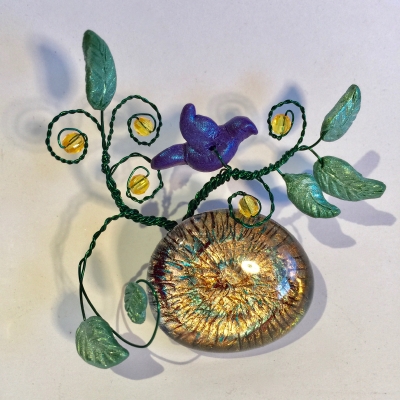 The pin is a bit more complex. The centerpiece is a glass 'blob' back-painted with nailpolish. I made the leaves and bird from Sculpey and the rest is green wire and (leftover) acryllic beads.